Commercial premises for rent, Nové Zámky
Location: Nové Zámky
price in office
450 m²
Living area: 450,0 m²
ID: 26514
Characteristics
state property:

new property

Electrical connection:

yes

Water connection:

yes

Sewer connection:

yes

Age of structure:

less than 5 years

Type business object:

other

Type of operation:

other
Description of Property
Premises for rent located on a busy road in the direction of Nitra-Komárno.
Wide range of uses, ambulance, clinic, pharmacy, shop, showroom and much more.
Hassle-free parking
The building has two floors, the possibility to rent the ground floor and first floor separately
floor with an area of ​​450m2
Separate entrance, floor: tiles + carpet. The windows are plastic, large windows suitable for advertising. It consists of spacious rooms, 2 toilets, sink and pantry. The tenant pays for electricity based on his own consumption, heating and water are calculated according to m2.
Price of monthly rent 12 € / m2 + energy + VAT.
Date of last update: 04.12.2020
Contact
Similar properties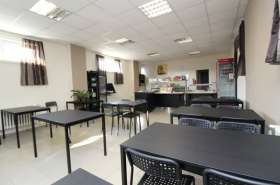 Nové Zámky
business
for rent
ID: 20617
300 m²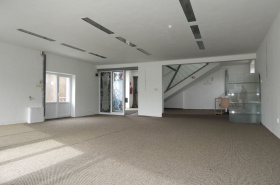 Nové Zámky
business
for rent
ID: 21587
500 m²
1,20 €/m&sup2/month
600,00 €/month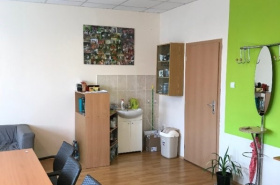 Nové Zámky
business
10,00 €/m&sup2/month
350,00 €/month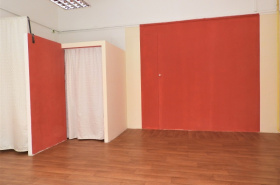 Nové Zámky
business
14,00 €/m&sup2/month
350,00 €/month