Business Object for rent, Nové Zámky, Nové Zámky
Location: Nové Zámky
Description
We offer for rent modern medical premises in close proximity to the center of Nové Zámky. Their unique location and accessibility make them the best place for your ambulance, medical operation, cosmetic services or massage. It is possible to model the space according to one's own needs. A bonus is the use of the kitchen, WC and common areas - waiting rooms within the rental price. The advantages are already functioning doctors' offices, a pharmacy on the ground floor and parking near the building. The building has an elevator, an alarm, a camera system and air-conditioned rooms.
On the 1st floor there are rooms with an area of ​​3.8 x 2.7, 4.5 x 3.9 and 3.1 x 2.4
On 2 floors there are rooms with an area of ​​4.9 x 3.8, 5.3 x 5.5, 3.2 x 3 and 1.9 x 2.5
On 3 floors there are spaces with an area of ​​5.3 x 4 (2 rooms) + terrace 3.8 x 9.3, 3.5 x 4.1, 5.1 x 5.4 and 4.9 x 3.5
The price of renting the space is €8/m2 + overhead costs. WE RECOMMEND SEEING!!!
We will be happy to provide you with more detailed information on tel. number 0905 795 565.
Characteristics
state property:
completely renovated
Building Energy Rating Certificate:
not available
The business object contains:
kitchen
Type business object:
other
Benefits
Najlepšia cena za m2
Najlacnejšia v okolí
Date of last update: 07.08.2023
Contact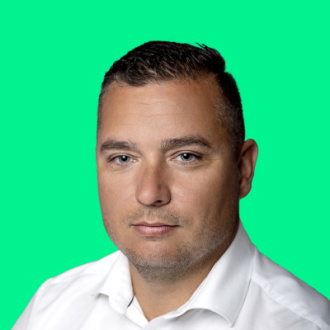 Similar properties
Nové Zámky
For rent commercial premises, Nové Zámky
Nové Zámky
negotiated price
for rent
OFFICE SPACE FOR RENT, Nové Zámky
Nové Zámky
Offices for rent in the center of Nové Zámky
Nové Zámky
negotiated price
for rent
OFFICE SPACE FOR RENT, Nové Zámky